New England Institute of Technology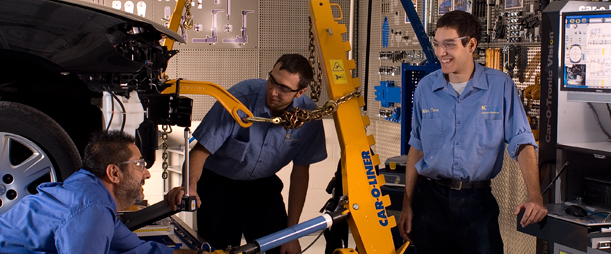 Questions? Fill out the form below to get answers.
New England Institute of Technology is a private, non-profit, co-educational technical university offering over 50 Associate in Science, Bachelor of Science and Master of Science degree programs. As a leader in technical career education in southern New England, New England Institute of Technology (also known as New England Tech or NEIT) is committed to providing hands-on technological programs that prepare graduates for positions of leadership in the technical, industrial, business, and allied health communities. Most of our associate degree programs can be completed in as little as 18 months, and bachelor's degree programs in as little as three years. Last year, over 3,000 students chose New England Tech for the hands-on laboratory and classroom training that provides the necessary skills to begin their technical careers.
New England Institute of Technology is regionally accredited by the New England Association of Schools and Colleges, Inc. (NEASC) through its Commission on Institutions of Higher Education (CIHE).
Key Facts:
Hands-on Training
Day or Evening Classes
Financial Aid available for those who qualify / Ask about our Military and Veterans benefits
Career Planning Assistance
Housing Assistance
Financial Aid (for those wh qualify):*
Non-repayable grants
Work-study programs
Student Loans
Scholarships
Our own tuition payment plan
Military and Veterans Benefits

New England Institute of Technology
One New England Tech Boulevard
East Greenwich
RI 02818-1205
Consumer Information/Disclosures visit http://www.neit.edu/About-Us/Public-Disclosure.